AIRSOFTPRO - EXTERNAL BARREL EXTENSION - 11.8 CM
Fabricante: AIRSOFTPRO
Description
Metal outer barrel for electric guns. Length 13 cm. One end with outer and second end inner thread. Both 14mm counter clockwise. Any compensator, flashhider or silencer fit on this barrel extension. Visually intended for weapons M4, but the barrel can be screwed to most other weapons. For example, G36, AK, P90, MP5, SCAR ... etc.
Total part length is 13 cm. It extend your barrel at 11.8 cm.
The barrel is made on precision CNC machines in the Czech Republic from aluminum alloy. The surface is hardened and blackened anodized. You can find other length here.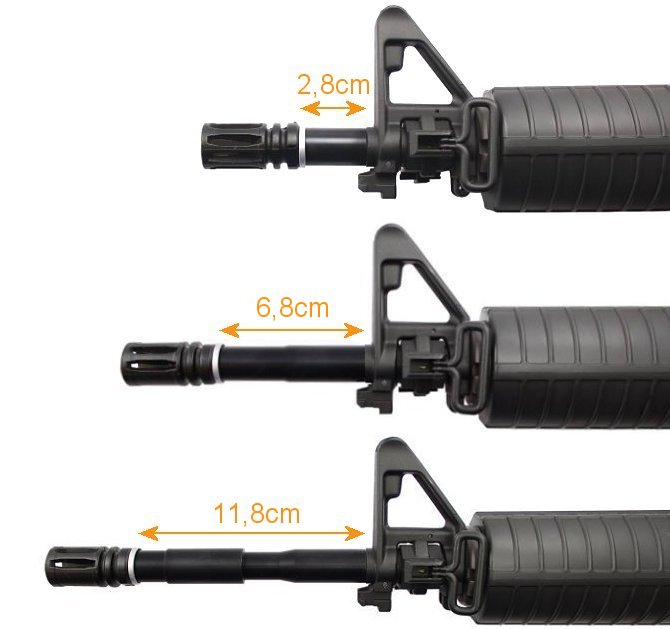 Plazo de reposición: En caso de agotarse en tienda física, recibimos el artículo en 10 días desde su pedido. Una vez recibido se lo enviamos por mensajería urgente.